How we process dental waste disposal
A doctor's office or hospital, dentist's offices create a variety of dental waste disposal and medical waste alike. This medical waste must be disposed of properly to maintain a safe atmosphere and fully comply with all Federal and state regulations. Dental office waste comprises of a wide range of items that can be classified as medical waste or hazardous byproducts.
Other types of dental waste;
Amalgam that contains mercury
Sharps, including syringes and needles
Anesthetic carpules
Any pharmaceuticals
Lead foil
Disinfectants
Old crowns, teeth and teeth with amalgam
Red-Bad Blood and OPIM
Miscellaneous medical or hazardous waste not otherwise specified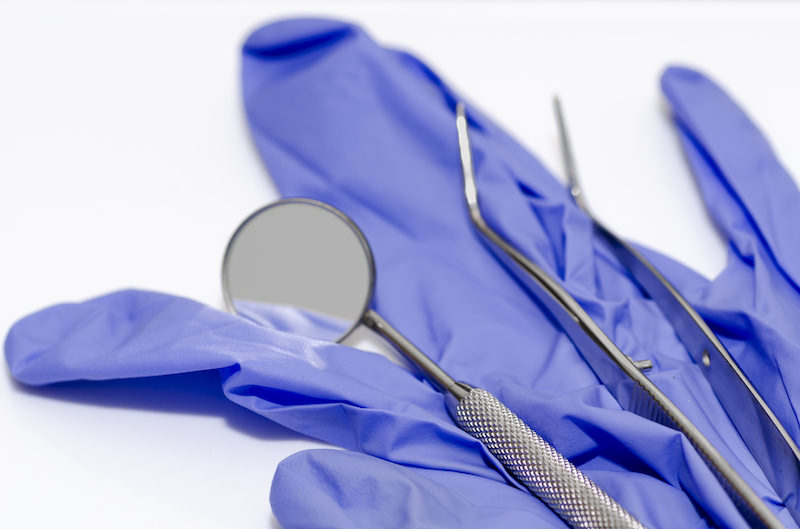 Disposing of Dental Office Waste
Your office needs to dispose of dental medical waste in a way that is safe and that fully complies with all Federal, state and local regulations. Medical waste of all types must be safely disposed of and regulations are complex and ever-changing. The demands of medical waste disposal can rapidly become overwhelming. Busy dental practices choose third party disposal to be sure all regulations are fully complied with and to avoid the risk of fines, fees or sanctions for improper storage or transport.
At Sanpro, we're dental waste disposal experts and offer a comprehensive and affordable disposal service designed to meet your needs.
Click here for a quote on handling medical waste for your dental practice
Stay in Compliance with all Medical Waste Disposal Regulations
As a medical provider, you are subject to the same regulations as any hospital or facility; you must safely dispose of your waste in compliance with Environmental Protection Agency (EPA), Department of Transportation (DOT) and Joint Commission (TJC) along with any regulations imposed by your own state or community. In California, for example, dentists must now comply with the new Medical Waste Management Act, which changes the way disposal of sharps and other items may be transported. Since each state has its own rules and procedures, keeping track can get overwhelming.
The company you choose for your waste disposal must have a comprehensive, all-inclusive approach to disposal, be fully aware of all regulations and offer affordable, worry free service customized to meet your needs.
Dental Waste Disposal Service Customized to Your Needs
Whether you are just getting started or have a well-established dental practice, you need a way to categorize or characterize your waste, identify hazardous materials, store these items for pickup, transport them to a disposal site and then permanently and legally dispose of them. A mis-step at any point in this process can have a dramatic impact on your ability to comply with regulations and maintain a safe workplace.
At Sanpro, we know your needs will change as your practice develops and we offer customized solutions that can be scaled to grow as you do. As a Sanpro client, you'll receive innovative storage collection bins for your waste products and your own dedicated technician, who will visit regularly to remove, transport and dispose of your dental office waste in full compliance with all regulations.
How Do We Help?
By offering a customized approach, you can be sure you get the most affordable and reliable services for your practice – and that you're only paying for the level of service you need.
Click here for a quote on affordable dental practice medical waste disposal
Our process also includes safety training for your staff and team members, so you can care for patients with confidence, knowing your team knows what to do in any situation.
Make your Workplace Safe with Sanpro
While running an office that is fully compliant can help you avoid sanctions, fines and fees, Sanpro also helps free up your time. When you can confidently place your medical waste, disposal needs with a third party, you no longer have to take time away from patient care to deal with the details. You'll also get unsurpassed peace of mind when it comes to knowing your office is safe for both patients and your team.
It's easier than you think to get fully compliant with all OSHA, DOT and EPA regulations; one phone call is all it takes to get started. At Sanpro, we know the freedom and relief that comes from knowing your needs are handled – and we also know that you need your waste removal services to be affordable and accessible.
Contact us to learn how easy it is to fully comply with all Federal, state and local dental waste disposal guidelines – without breaking your budget. Our scalable and affordable solutions are waiting to free you up to focus on what you do best – caring for your patients and growing your business.