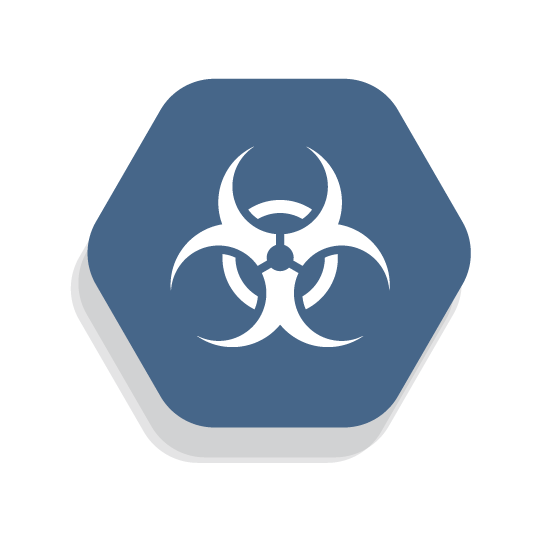 Biohazard Waste Pickup
Biohazard Waste Pickup and Disposal
As a medical provider, facility manager or maintenance specialist, you are charged with keeping the people that visit your facility safe; Sanpro makes it easy for you by providing comprehensive biohazard waste pickup solutions for your biohazardous waste needs.
Any waste that is contaminated with infectious material is considered a biohazard and a threat to both the environment and to public health. At Sanpro, we are committed to protecting your facility and the community at large by offering easy to use solutions designed to keep your organization compliant.
Affordable, Effective Solutions for Biohazardous Waste
Our biohazard waste removal services are designed to be affordable and scalable, so they can grow as you do. Whether you have one office or a dozen, you'll love the peace of mind that comes from knowing your biohazard needs are covered and that your office is secure.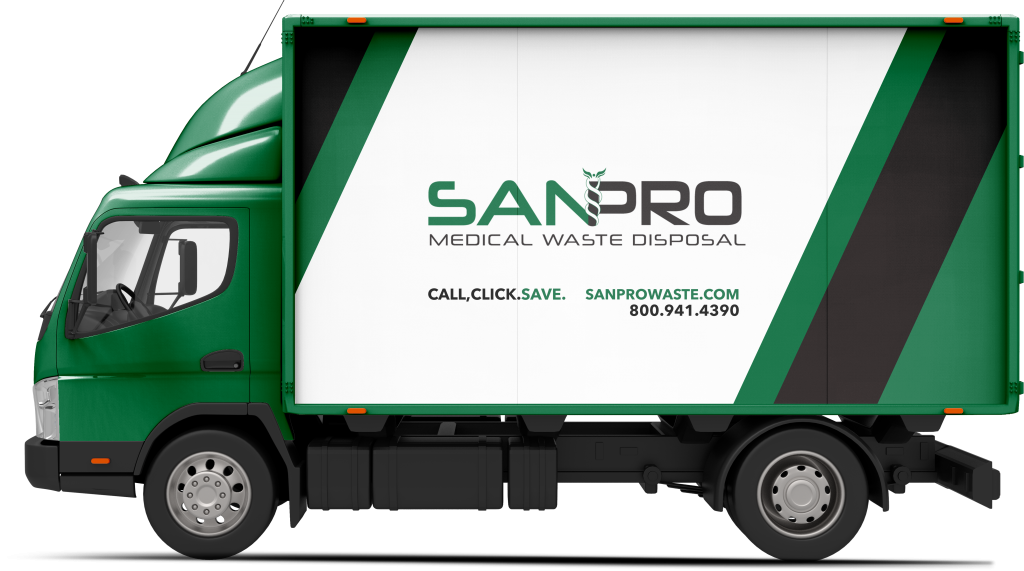 What is Biohazard Waste?
There are several categories of biohazardous waste that could be generated in the normal course of business. Each type needs to be stored, handled and disposed of properly to comply with all regulations and to keep your workers, visitors and patients safe. There are four categories of waste, including:
Solid waste: The items used to treat patients, not including sharps. This category includes anything from gloves and towels to pipettes and laundry contaminated with bodily fluids.
Liquid waste: Blood and other bodily fluids.
Sharps waste: Needles, scalpels and anything that could puncture the skin. Glass slides, broken ampules and tubes also fall into this category.
Pathological waste Body parts, including human organs and tissues, but not teeth
Make your Practice Compliant with Sanpro
It's easier than ever to become fully compliant with all HIPAA, OSHA, DOT and EPA regulations; our comprehensive service makes it easy. Our disposal plants are fully compliant with all regulations and you'll receive complete records and audit trails to protect your business. Contact us today for the ease and convenience that comes with professional biohazard disposal; we're here to help when you need us most.

Biohazardous Waste Pickup and Disposal
No matter what field you are in, if you generate biohazardous waste, you need to take the proper precautions while handling these materials and store any waste products securely for pickup. Employee training is an essential part of biohazard safety; employees who are unable to handle biohazardous waste are a risk to themselves and others.
At Sanpro, we offer a comprehensive lineup of training materials designed to teach your team how to identify and store biohazardous waste. Whether you are running a nursing home, operating a dental clinic or serving patients at a doctor's office, everyone on your team needs to be fully trained to safely handle biohazards. Our full library of training materials ensures your team is able to protect themselves and others and that your organization is always in compliance with all relevant laws.
Click here for a quote on handling biohazard waste pickup for your healthcare practice