Medical Waste Disposal For Veterinarians 
Sanpro guarantees savings of up to 30% or more on Medical Waste Disposal for Veterinarians.
We have zero hidden fees or surcharges.
GET A QUOTE TODAY TO FIND HOW MUCH YOU CAN SAVE!
Save on Medical Waste Disposals & Pickup with Sanpro
Sanpro provides great rates for medical waste disposal throughout the US. Flexible pickup options, container options and upfront pricing means better service while making your dollar go further.
Share your current medical waste service bill with Sanpro and our team of waste management specialists will work to beat your current rate. It's what we do. Give us a call, email or fill out a quick quote form.
Veterinary Medical Waste Disposal
Properly disposing of the waste created in your practice allows you to protect the animals and people you serve; it also allows you to protect your local eco-system. The right disposal methods also ensure you remain in compliance with all local, state and Federal regulations; even though you serve animals, not people, you still need to comply with many of the same regulations as a medical care facility.
Whether you have an emerging practice or a multi-office, established brand, Sanpro can help. The sheer amount of regulations you need to comply with is overwhelming, and our scalable solutions are designed to help you cope with an ever-changing landscape of regulation in an affordable way. We also know you are the primary care-giver at your practice and that your time is best served caring for your patients, not struggling with regulations and waste disposal issues.
How We Process Medical Waste Disposals For Veterinarians
When you're running a busy veterinary office, it is easy to get overwhelmed by the sheer number of regulations you must comply with when it comes to medical waste. Besides Federal, state and local regulations, the American Veterinary Medical Association urges practices to engage in sound, reasonable processes when it comes to medical waste. According to the AVMA the correct disposal plan for your veterinary medical waste will have a beneficial impact on the environment, the veterinary profession, and the health and wellbeing of your patients and their owners.
As you treat your patents you naturally create medical waste and hazardous byproducts; these waste items must be disposed of in a safe way that complies with all current regulations. Your practice may generate some of all the following waste products, each of which needs to be disposed of properly:
Infectious agents, cultures and culture medium
Organic tissues from labs
Animal waste
Animal remains
Batteries
Drugs and chemical solutions
Chemical solutions
Blood products
Solid waste including contaminated gloves, towels and pipettes
Liquid waste, including mediums, blood and bodily fluids
Sharps waste including needles scalpels, slides and syringes
Disinfectants
Miscellaneous medical or hazardous waste not otherwise specified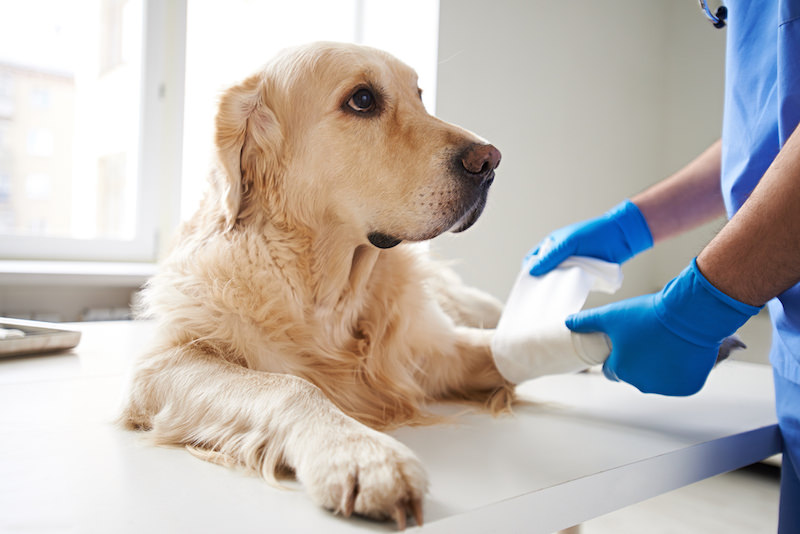 Medical Waste Disposal Regulations Compliance for Veterinarians
Since your practice generates medical waste and hazardous byproducts, you must fully comply with rules created by the  Environmental Protection Agency (EPA), Department of Transportation (DOT) and Joint Commission (TJC) when it comes to disposal. If you fail to comply, you could face fines, fees and even professional sanctions; compliance issues can also affect your brand image.
At Sanpro, we are committed to offering comprehensive, all-inclusive approach to disposal and to ensuring that your office is always compliant. We also know you are concerned about affordability; our scalable solutions offer effective, convenient services to practices of all sizes.
Veterinary Medical Waste Disposal Service Customized to Your Needs
At Sanpro our goal is to make waste disposal something you never have to worry about; we provide everything you need to easily comply with regulations, including innovative collection bins and your own dedicated technician. Regular visits from a trained waste disposal technician ensure that your byproducts are always stored, transported and disposed of properly and that you remain compliant.
Make your Practice Safe with Sanpro
From your team members and support staff to your patients and owners, proper disposal of medical waste makes your practice safe for everyone. When you fully comply with OSHA, EPA and DOT regulations, you get unsurpassed peace of mind and the freedom to focus on growing your practice and caring for your patients.
Get Affordable, Reliable Veterinary Medical Waste Disposal
The freedom that comes from knowing your medical waste disposal needs are covered starts with a single phone call. Our scalable and affordable solutions grow as you do and offer you the best in service and convenience.  Contact us today to get peace of mind about your veterinary waste disposal and to begin focusing your energy where it belongs – on your patients and your practice.