Medical Waste Disposal for Hospitals
Sanpro Waste guarantees savings of up to 30% or more for Medical Waste Disposal & Pickup.
We have zero hidden fees or surcharges.
GET A QUOTE TODAY TO FIND HOW MUCH YOU CAN SAVE!
Save on Medical Waste Disposal & Pickup with Sanpro Waste
Sanpro provides great rates for medical waste disposal. Flexible pickup options, container options and upfront pricing means better service while making your dollar go further.
Share your current medical waste service bill with Sanpro and our team of waste management specialists will work to beat your current rate. It's what we do. Give us a call, email or fill out a quick quote form.
When it comes to medical waste disposal for hospitals, Sanpro ensures that safe & compliant pickups are necessary. Hospitals generate more hazardous waste and medical byproducts than any other business in the healthcare industry. If you're a teaching hospital, you generate even more medical waste than most; students simply go through more supplies, mediums and products than usual as part of the learning process. You need to be able to safely and legally handle a variety of waste products and remain in compliance with all Federal, State and even local standards. Failure to comply even once can have disastrous consequences and lead to fines, fees, sanctions and irreparable damage to your brand and image. At the very least, your facility likely generates and needs to deal with the following medical waste products:
Infectious agents, cultures and culture medium
Organic tissues from labs
Chemical solutions
Blood products
Solid waste including contaminated gloves, towels and pipettes
Liquid waste, including mediums, blood and bodily fluids
Sharps waste including needles scalpels, slides and syringes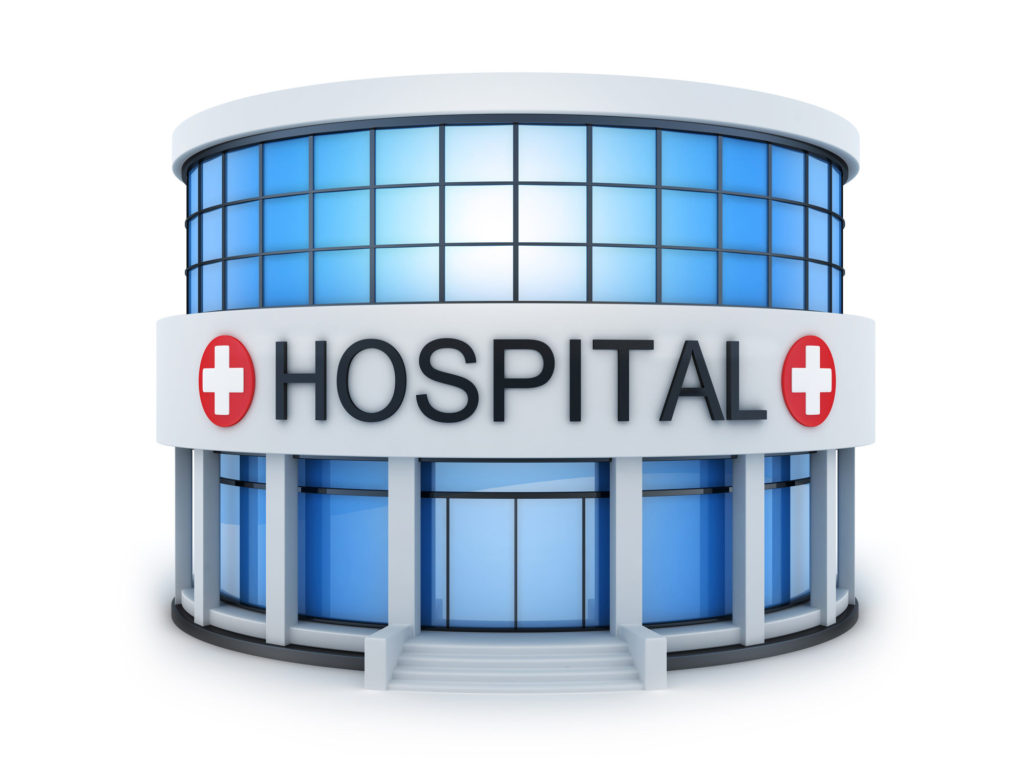 Pathological waste
Teeth, old crowns and amalgam
Organs and tissue
X-ray film and chemicals
Disinfectants
Miscellaneous medical or hazardous waste not otherwise specified
How We Treat Medical Waste Disposal for Hospitals
You likely already have a policy in place for handling medical waste internally, but the disposal process can be problematic. You'll need to define what constitutes waste, sort it into different categories and safely store it for pickup. In addition to onsite storage, the waste you generate needs to be legally transported and disposed of. If you lack the big budget of huge, well-funded hospital, you still need to have the same level of attention to detail when it comes to medical waste disposal.
Your facility must fully comply with all regulations, including those imposed by the Federal government, your own state and even your city or county. At Sanpro, we know that compliance can get overwhelming fast – and that standardizing your collection and storage practices can make it easy for everyone on your team to comply.
Medical Waste Disposal Regulations Compliance for Hospitals
Whether you are a simple urgent care facility or a fully equipped trauma center, you must fully comply with rules created by the  Environmental Protection Agency (EPA), OSHA, Department of Transportation (DOT) and Joint Commission (TJC) when it comes to medical waste. Your state and even local government likely has increased their regulatory efforts as well; simply being aware of all the rules is just the start, your entire staff has to comply if you want to mitigate your risk.
The company that handles your waste needs must provide a comprehensive, all-inclusive approach to disposal and be fully aware of all relevant regulations. At Sanpro, we also know you are concerned about your budget; we understand that "hospital" is not always synonymous with big budget. Our scalable approach ensures you only pay for the services you need and that you get the peace of mind that comes from knowing your entire organization is fully compliant.
Medical Waste Disposal for Hospitals Customized to Your Needs
Sanpro makes it easier than ever to handle and dispose of any hazardous medical waste created by your facility. As a Sanpro client, you'll have everything you need to easily comply with regulations, from our innovative, standardized collection bins to our expert team of technicians. By creating a standardized approach to waste for your facility, you can be sure that every staff member knows what to do and where each type of waste goes.
In addition to solving the storage dilemma, regular visits from your own dedicated waste collection professional ensure your hazardous byproducts are treated properly. Your trained technician will visit as often as you need them to and remove your waste products, transport them to our facility and permanently dispose of them, worry free.
At Sanpro, we approach every customer as an individual, ensuring you are fully covered and compliant and that you have everything you need; we also make sure your services are affordable and in-line with your budgetary needs.
Make your Facility Safe with Sanpro
Your staff not only needs to be able to offer the best possible care for your patients, they must do so while remaining aware of and compliant with all regulations. Sanpro can help free up their time and attention and allow them to focus on patient care and outcomes.
Get Affordable, Reliable Hospital Waste Disposal
Get fully compliant with all regulations imposed by the OSHA, HIPAA, the DOT and other agencies with Sanpro. Whether you're a huge multi-specialty facility or a single focus organization, we can help meet your needs and exceed your expectations.  At Sanpro, we know how important your work is and are dedicated to freeing up your time – and providing unsurpassed peace of mind.
Contact us to learn how easy it is to fully comply with all Federal, state and local medical waste disposal guidelines – without running over your budget. We stand ready to help you serve your patients and protect your staff and visitors – your new waste service begins with a single phone call or click.