Want To Save Big On Your Next Pick Up?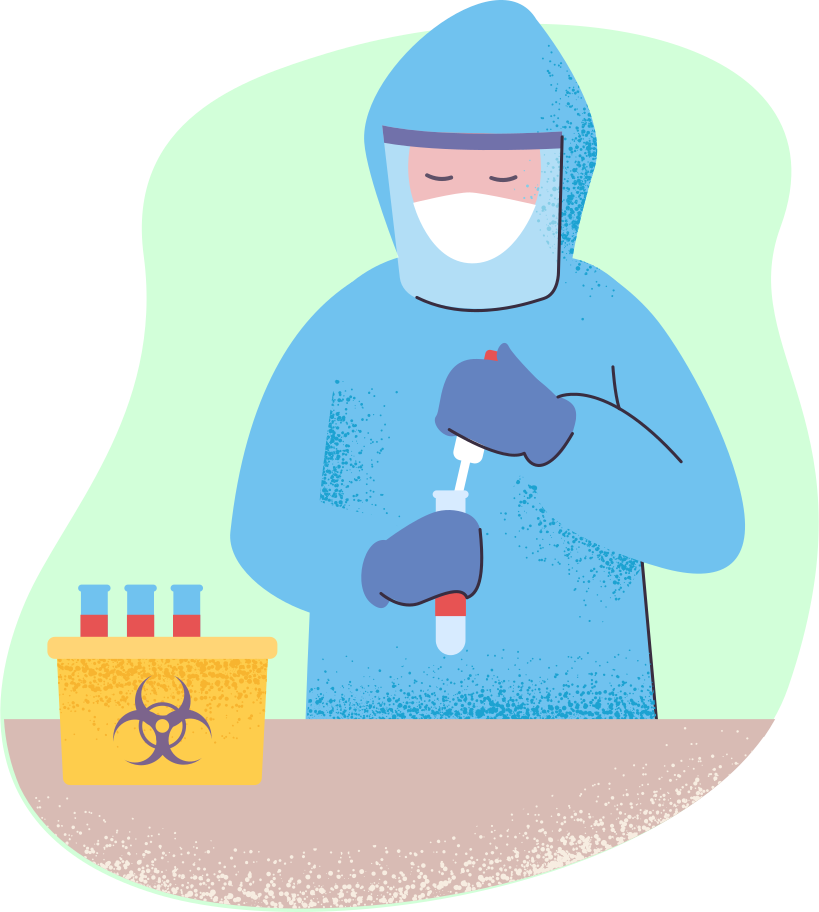 Trade School & University Waste Disposal
Customized solutions designed to handle all types of medical waste.
With over 25+ years of experience serving universities, colleges and medical research facilities. Sanpro is focused on providing medical waste solutions that keep safety, sustainability and cost top of mind.
We Service Thousands of Schools & Universities Across the United States.
Sanpro has been providing customized medical waste solutions and management services in the United States for over 25+ years. We have a breadth of knowledge and experience that is unparalleled. Our services range from biomedical pick-up to OSHA compliance training for all facilities we work with. Our team prides itself on becoming the perfect partner for your business while tailoring solutions designed to help you save money and maximize efficiency.
Our process involves a thorough and detailed assessment of your facilities wants and needs to ensure safety & reliability. Our systems oriented approach prioritizes safety, a reduction of sharps injuries and a customer focused team dedicated to innovative solutions. Sanpro holds itself to the highest standards of environmental sustainability and infection control risk reduction. Over the last 25 years, we have collected over 85,000 pounds of medical waste while helping customers reduce their bills by an average 35%. We have served over 4,300 happy customers and counting and our solutions are available in 45 states across the US. Additionally, Sanpro offers comprehensive education plans and compliance training to ensure your staff is protected and your facility's risk exposure is minimized.
The most secure and ecologically friendly medical waste disposal system
Trade schools and universities trust our regulated & compliant medical waste solutions
Sanpro is a licensed national business-to-business services company. We specialize in medical waste management, treatment and disposal of biomedical waste. Sanpro collects, transports and destroys medical waste, sharps, pathological and pharmaceutical waste across the United States. Our continued focus and commitment to regulatory compliance ensures we follow all state and federal regulations that pertain to the management of medical waste.
As one of the leading national providers of medical waste disposal services, we focus on protecting people and maintaining all safety requirements for the environment from the risks associated with biohazard waste collection. We understand the increasing need and focus on reducing the overall impact of medical waste in the environment. Our team stays up to date on all policies and regulations around the environmental impact to ensure continued sustainability across all solutions.
At Sanpro, we look to develop partnerships that last a lifetime. Our customer focused ethos is what we pride ourselves on and through this approach we maintain a high level of satisfaction for all customers we serve. Our systems oriented approach prioritizes safety, a reduction of sharps injuries and a team of experts dedicated to innovative solutions. You can be certain that you have chosen an experienced medical waste disposal company with up-to-date knowledge, flexible scheduling, and regulatory waste competence that you can rely on.

Our company has only been using Sanpro disposal for 1 month but i can already say switching to them was one of the best decisions we've ever made. We were having a lot of issues with our previous medical waste company...unexplained price increases, bait and switch tactics when trying to negotiate a new contract and very poor customer service. Sanpro offered us great pricing. They have been wonderful to deal with! i would definitely recommend to this company to anyone looking for services include medical

Rosemary Melendez
Hospital Director
I was having trouble looking for medical waste disposal and I looked-up Sanpro. My sales Rep. was excellent! Zev patiently and effeciently explained all aspects, and rapidly got the Service Agreement going.Thanks Zev!

Super impressed with Amanda and how helpful and responsive she is! Answered all of my questions thoroughly and got my account up and running in no time! Looking forward to our continued partnership.
Each facility produces its own unique blend of medical and hazardous waste; if you have a Los Angeles…
When you choose a medical waste disposal service for your facility or practice, you get more than just…
It's tempting to think that the only facilities that truly have a problem or risk being fined for…